Project Description
Do You Have A Commercial Solar Project We Can Help With?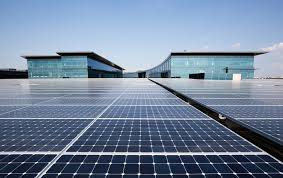 Trust in our Superior Warranties and Post Installation Care!
15 Years Installation
& Workmanship Cover
10 Years Guaranteed Income
& Energy Generation
25 Years Total System
Performance Guarantee
Solar Energy Guaranteed
for the first 10 Years!
N0! It's not a misprint..! Enersec will Guarantee the reliable operation and income generation from our Commercial Solar Power Systems for the first 10 Years of operation!*
How can we do this..? Simple really. We design and build Commercial Solar Power Systems with the idea of achieving maximum protection and performance of our systems. We pay particular attention to the overall health of your electrical distribution or 'Power Quality' to uncover issues which could potentially cause harm, early burnout of Solar Power Systems and minimise performance & energy generation.
We take very seriously, the interaction between Solar Systems and the Power Grid and how every Commercial Solar Installation should be designed with this in mind and the idea of a seamless transition without inherent interruptions.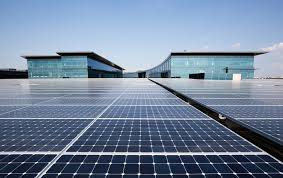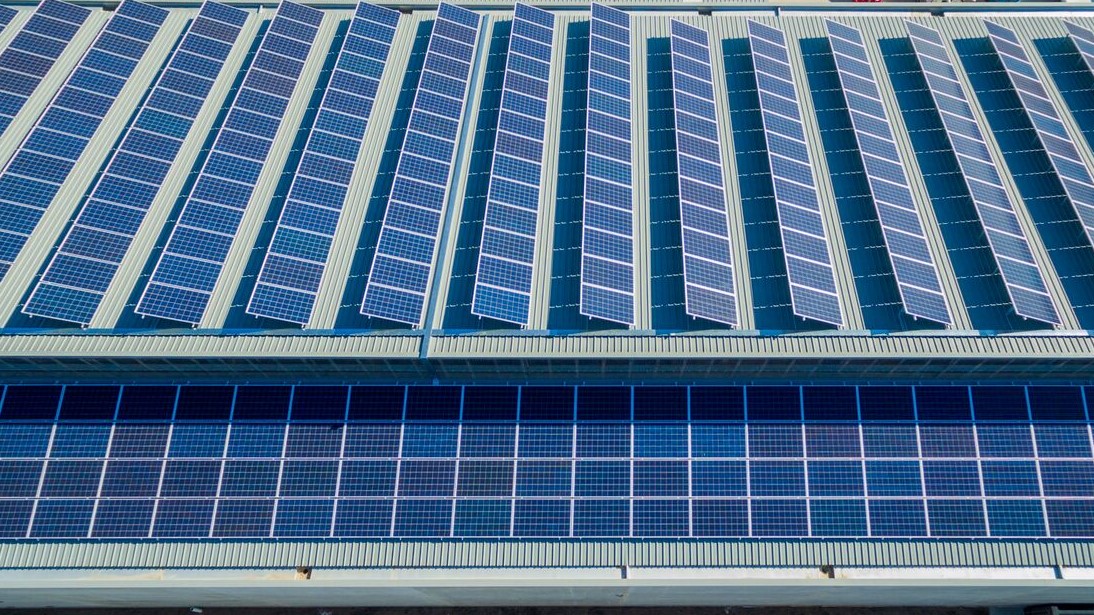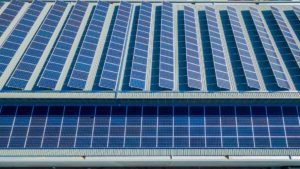 Take Advantage of the
'Instant Asset Write Off' Incentive.
Up to the Value of $150,000!
On 12 March 2020, the Federal Government announced a $17.6 billion economic stimulus package to help Australians deal with the challenges posed by the coronavirus. In doing so, the government increased the 'Instant Asset Write Off' value from $30,000 up to $150,000 to encourage businesses to invest in their future and stimulate growth.
The generous tax incentives on offer apply to the investment in and the installation of Solar Power Systems and Energy Efficiency upgrades made to the business. There is no better time than now to invest in renewable and sustainable energy technologies to future proof the business against the rising cost of energy.
Let's discuss how this applies to your business and we'll prepare our comprehensive Business Energy Prospectus for your consideration.
Request Your FREE Commercial Solar Report and Energy Health Check!
Enersec will provide all business customers with a comprehensive Site Report and Investment Prospectus into the benefits of adding Solar Power to your business.
Our report covers everything from Pre-Install Site Inspection, recommendations in 'best fit' System Size & Design and 20 years of Operating Financials.
Enersec will even guarantee the energy generation we claim your system will achieve.
We do things a little differently…
Re-Design Energy Transmission with Solar Power
What we mean is, you should be paying as close attention to the electrical transmission and distribution of your site as you would if connecting solar power for energy generation.
The benefits of serious energy reductions are exponentially increased when you improve and stabilise the quality of power being as supplied via the Grid.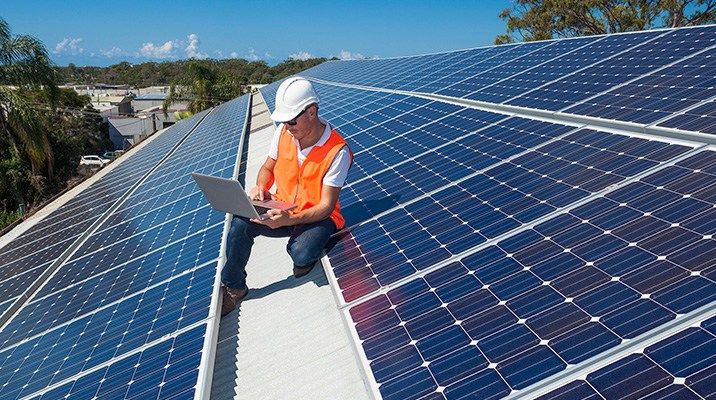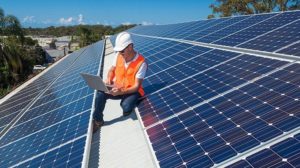 We go beyond just installing a Solar System!
What we do differently is simple. We combine our years' of experience and understanding in the Electrical Distribution Network and Engineering side with how a Commercial Solar System should be Designed, Installed and Commissioned.
When it comes to installing Commercial Solar Power Systems, our bespoke design and installation solutions are delivered around site specific needs and making sure the transition to renewable energy is performed seamlessly and without interruptions.
Commercial/ Industrial sites requiring large energy loads to operate will more than likely experience problems with the reliable operation of an installed Solar System. Fundamentals related to the power quality and imbalances within the electrical supply & distribution on-site will cause the 'Protection Relay Switch' to engage and shutdown the Solar System.
This is simply a default 'protective mode switch' built in to the system when anomalies are detected within the electrical supply or if there is a problem with the system itself.
Power Quality issues related to a site should always be addressed when designing a Commercial Spec Solar Power System otherwise you risk the potential of shutdowns resulting in a loss of energy generation, revenue and increased maintenance costs. Do it right the first time!
Enersec approaches every commercial project with the concept of Monitoring & Analysing Energy Data first and understanding operational behaviours of a site to achieve best in class site specific design and a seamless transition to generating solar power without interruptions and power outages.
Our Recommended Solar Products!
Our IN-HOUSE Team of Project Planners, Solar Designers and CEC Certified Commercial Installers guarantees your Commercial Solar Project is protected from day one! We guarantee a seamless transition to generating your own Solar Energy.
Our Commercial Solar Projects are expertly managed by a team of CEC Certified & Accredited Technicians and Engineers providing professional, effortless attention to detail. We take care of all aspects of the installation from site evaluation, system design, project management & installation to comprehensive operating financials, utility connection & commissioning of every system.
Q-CELLS – Solar Modules
Q-CELLS (Hanwa Corporation – South Korea)
True commitment to renewable energy technology innovation and product excellence! Q-Cells continuously excel in their product development and advancement in Solar Technologies winning numerous awards for performance, reliability and after sales care for over decade now.




SUNPOWER – Commercial Design Solar Modules
True commitment to renewable energy technology innovation and product excellence!
LG SOLAR – Industry Designed Solar Modules
True commitment to renewable energy technology innovation and product excellence!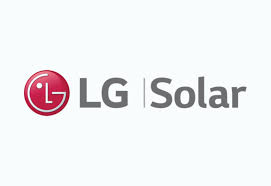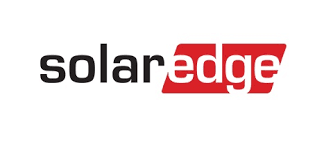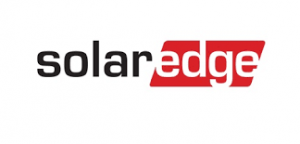 SOLAR EDGE – Inverter Series
True commitment to renewable energy technology innovation and product excellence!
FRONIUS Inverter Series
True commitment to renewable energy technology innovation and product excellence!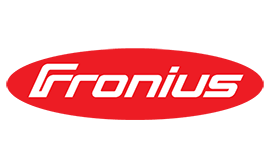 If you're looking for a competent, professional electrical services company who simply have the best interests of your operation in mind all of the time, get in touch and lets discuss your next project.