Project Description
Do You Have A Commercial Solar Project We Can Help With?
Why is Energy Security & Power Quality
So Important When it Comes to Installing
a Commercial Solar System…?
Simply, the power supplied via the 'GRID' and the 'Distribution of Energy On-Site' always comes with inherent supply issues and fluctuations which can potentially cause the 'Circuit Protection Relay' in Commercial Solar Systems to switch into what is a 'Protection Mode.' You would then require an electrician call-out to 'Re-Set' the Relay Switch for the system to start generating electricity again.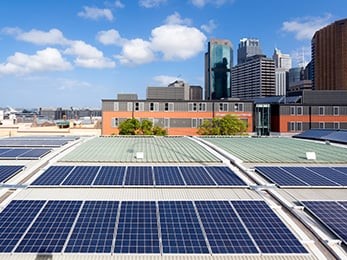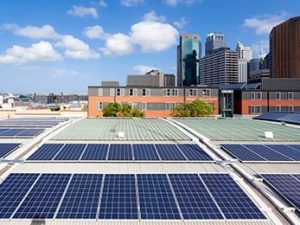 As frustrating as this is, it's also costing your business money in lost solar energy generation and revenue, additional maintenance expenses plus an overall lack of trust the system will function as expected.
There are fundamental reasons why this happens and requires people who have extensive experience and knowledge working within the Industrial & Commercial Electrical Industries and who also have a thorough understanding of High Voltage and Low Voltage Power applications.
With the continued uptake of Commercial Solar Systems, more demands and strain are placed on the Power Grid because the GRID was never designed for power to be fed back in to the system. This is a serious problem for Distribution Network Service Providers (DNSP's) and Commercial Facilities situated further downstream in the power grid network or rather, situated further downstream from the Local Main Sub-Station Supply.
EnerSec provide business customers with a comprehensive Energy Analysis and Power Quality Assessment so you have the benefit of understanding how and where to invest in Energy Saving Technologies and Renewable Energy Systems.
Why is Power Quality & Energy Security
So Important for your Facility…?
Critical for any C&I operation is a reliable energy supply and consumption of energy in order to perform its' function.
Our Technicians and Engineers are experienced in consulting, planning, designing and installing energy systems, with the mindset ofquality and behaviour of energy is at providing our customers with invaluable insights and knowledge across various technologies and Commercial & Industrial operations.
Enersec always begins with performing initial investigations into the efficient use of energy on-site including analysis of the supplied energy from the 'Grid' to provide a comprehensive report on the overall energy performance and energy health of the facility.
It's highly important to establish an understanding of where and how energy consumption can be best utilised, harnessed and reduced to then put forward energy plans mapping out clear and obtainable energy efficiency and corporate environmental goals.
Start by booking our Power Quality & Energy Analysis assessment of your facility.
If you're looking for a competent, professional electrical services company who simply have the best interests of your operation in mind all of the time, get in touch and lets discuss your next project.