Do You Have A Commercial Energy Project We Can Help With?
Voltage Optimisation Systems by Powerstar
Powerstar LV MAX  50kVa – 3000kVa
Powerstar LV MAX is an 'electronic-dynamic' or Variable Voltage Optimisation Technology designed to stabilise the voltage supply through the use of intelligent electronic controls to automatically adjust and optimise the voltage to a constant level.
The solution cleans, conditions and stabilises the incoming power supply, setting the voltage to a level which closely meets the requirements of the on site electrical equipment (usually 220V) and maintains it at this level irrespective of fluctuations in the incoming voltage profile. The benefits of voltage optimisation through Powerstar MAX are:
Advanced, Innovative Technology and only Patented Design of its' type.
Average 12 – 15% Savings on Total Electricity Consumption.
Energy Security via Stable, Reliable Power Supply.
Reduced Harmonic Distortion.
Improved Power Factor.
Improved Phase Balancing.
Removes Transients, Dips & Swells.
Intelligent Real-Time Interface
No Maintenance Required.
Up to 15 years Warranty (Parts & Labour)
Expected Lifecycle up to 50 Years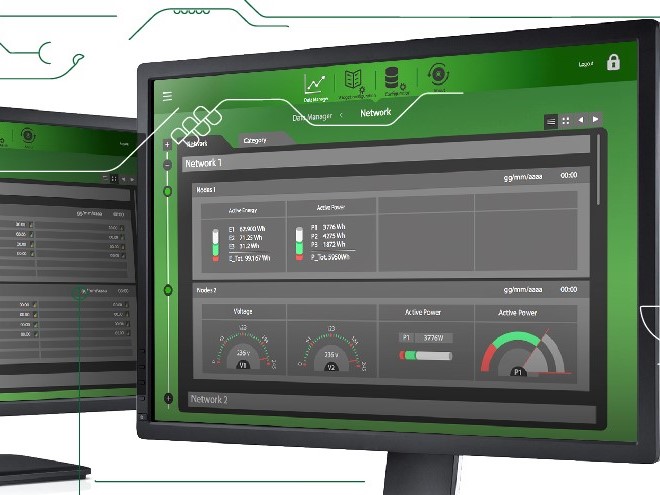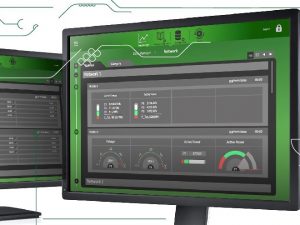 BONUS UPGRADE!
iTRACK Energy Management System
Purchase and install a Powerstar LV MAX 200KVA System or higher and Enersec will upgrade the package to include our iTRACK – Back to Base Energy Management System. EMS allows you to track and record every kwh saved through the Powerstar VO  System, set energy consumption benchmarks, provides alerts to any operation or maintenance problems and monitors overall site energy performance including power quality issues with 'Class 1 Meter' accuracy.
Powerstar HV MAX
Powerstar's HV MAX Voltage Optimisation solution is suitable for sites responsible for managing and maintaining their own High Voltage Transformer & Electrical Infrastructure. Perfectly suited to large operating loads consistent with businesses in manufacturing, processing, commercial refrigeration, warehousing, printing, office buildings as an example.
Powerstar HV MAX is the only system which utilises an amorphous core transformer complete with integrated electronic-dynamic voltage optimisation technology, thus providing a combined energy saving solution offering efficiency savings on the HV side and energy consumption and carbon reduction savings at the LV side.
Distribution transformers operate 24 hours a day, seven days a week, during which time they undergo constant losses. These losses are divided into load losses caused when electricity is passed through the transformer, and no load losses caused irrespective of if electricity is being used. The key to improving transformer efficiency is to reduce no load losses.
Due to the high resistance in amorphous core transformers and the non-crystalline structure allowing for easy and quick magnetisation, both load losses and crucially no load losses are significantly reduced.
Powerstar HV MAX Installation
If you're looking for a competent, professional electrical services company who simply have the best interests of your operation in mind all of the time, get in touch and lets discuss your next project.